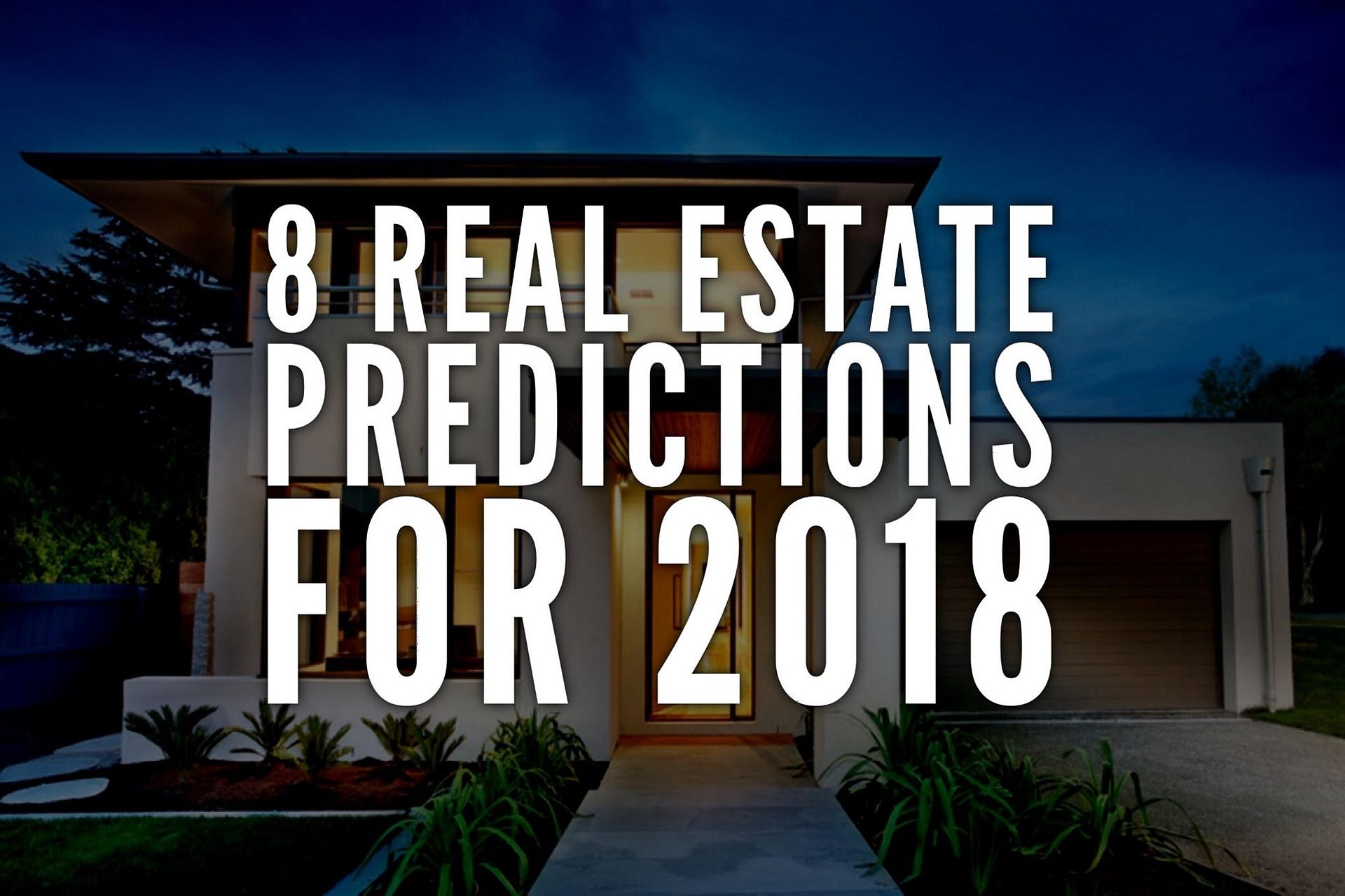 Welcome to the holiday season! As we wind down 2017, and look ahead to next year, I break out my crystal ball to see whats in store for 2018.
1. Backed By New IPO Money, Redfin Will Continue To Grow Rapidly.
Redfin is certainly the "sexy" name in real estate right now. Clients LOVE the commission rebate program, and discounted listing commissions. In Q2 2017, the company saw revenue go up 35% year over year.
Coming off of a successful IPO in 2017, Redfin now has A LOT of cash, and will surely use that to expand their model into new cities.
2. E-Buyer Programs Will Go Mainstream, But No "Leader" Will Emerge.
Zillow Instant Offers, Redfin NOW, and Opendoor are all heating up.
The ability for home sellers to get offers for their home, without having to list it with a real estate agent, will be enticing to a small subset of folks.
I forsee this being a perfect solution for out of area people that inherit a home and just want to quickly sell it, even if it means a little bit less money.
*Zillow is beta testing in just 3 markets right now, but I expect that they'll go nationwide in 2018.
3. Facebook Will Enter The Real Estate Marketplace.
Going somewhat "under the radar" in Nov 2017 was a story about Facebook partnering with Zumper (a San Francisco start-up that provides a start to finish platform for rental listings). The partnership will allow Facebook to syndicate rental listings directly into their Marketplace, which would most accurately be a direct assault on Craigslist.
I don't think that the plan stops there. More than likely, this becomes a stepping stone to then partner with someone to syndicate actual listings on Facebook.
Real Estate agents already pay a lot of money to advertise online. Zillow Group reported $281 million in Q3 2017 revenue alone. Zillow, Trulia, & Realtor.com all have programs for agents to pay monthly in turn for leads and premier placement on those sites. Agents are also advertising more and more on Facebook directly, thanks to the ability to narrow their target audiences. Expect Facebook to take aim at the $281 million per quarter that real estate agents are paying to the Zillow Group.
4. The Effects Of The New Tax Bill Will Be Felt Quickly.
Specifically, the removal of the State And Local Tax (SALT) deductions, and the change to the "Capital Gains Exclusion."
*By the way, the National Association of Realtors (NAR) is NOT a fan of this new tax bill, calling it at "assault on housing."
Currently, homeowners in states with state income tax are able to deduct their interest payments entirely. Doing away with that deduction would be a HUGE blow to homeowners.
The Capital Gains Exclusion would require homeowners to stay in their homes for 5 out of 8 years (instead of the current 2 out of 5) to avoid the capital gains tax on their proceeds. If changed expect homeowners to stay put in the years to come, which means…
5. Inventory Will Remain At Historic Lows.
A "healthy market" has somewhere between 5 and 6 months of inventory ACTIVE at any given time. Currently, San Diego County is between 1 and 2 months of ACTIVE inventory.
A major reason for this situation, and why I think that it will continue in 2018, is the fact that tradtional "move up" buyers (those who need to sell to "move up") are staying put. The saying, "a rising tide lifts all boats," applies here. As prices rise (great for current homeowners), the price of the home that they WOULD be moving up into is also rising.
Because many homeowners have enjoyed extremely low interest rates over the padt 6–8 years, most homeowners are currently VERY comfortable with their monthly payments, and don't see the immediate need to move.
A recent survey in the 2017 Zillow Consumer Housing Trends Report shows that the majority of current homeowners have no immediate plans to move.
Low inventory means less choices for buyers, which often lead to multiple offer situations on properly priced homes. Multiple offer situations can lead to homes selling above market value. Not a great sign for new buyers trying to break into the housing market.
6. Homes Will Continue Selling Quickly.
This prediction somewhat piggy-backs on the previous one. As mentioned, low inventory can lead to multiple offer situations. What that also means is that when something is priced properly, it will likely "fly" off the market.
Below is a chart showing the average market time for all homes in San Diego County over the past 10 years. You can see that at it's height in 2012, homes would average 86 days on the market. In 2017… just 34 days!
The lack of inventory, and sub 5% interest rates (historically VERY low), has created a high demand/low supply enviornment, which doesn't look to be changing in 2018.
7. Interest Rates On Mortgages WILL Go Up!
This isn't intended to be "alarmist" to those who are on the fence of buying, by any means. But this move is years in the making and current economic stability make me think that we will see about a .5% hike by the end of 2018.
Last week, the FED raised it's benchmark lending rate .25%. While the benchmark lending rate has an immediate effect on variable credit, like equity lines and short term credit, it's usually a good indicator of an impending rate hike on the mortgage front as well.
8. Someone Will Buy A House Using Bitcoin
Can someone explain what a Bitcoin is? Don't worry, I'll wait…
In the meantime, check out this article about a seller in Miami who will only accept Bitcoin for the purchase. Maybe I should jump on this Bitcoin train? "Everyone is doing it."
-Jason Cassity is a San Diego real estate agent, working primiarily in the Downtown and Metro areas. Learn more about Jason on his website: www.jasoncassity.com. This article was originally written in Dec, 2017 on Jason's Medium page.