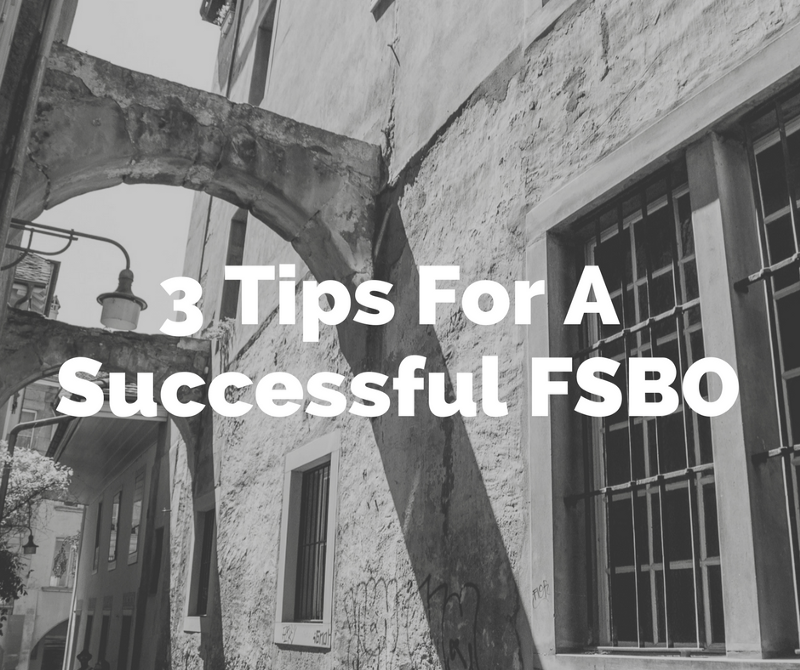 Selling a home is a HUGE undertaking. There is a reason that there is an entire industry of professionals that dedicate their lives to mastering the science (and art) of selling a home. But hiring a real estate professional is expensive, especially hiring a good one. Average commissions range between 5%-6% of the total sale price of the home, and is usually a 5 figure sum. For that reason, many homeowners will attempt to sell their home themselves, to save money.
It's pretty odd to see a real estate agent offering up this type of advice, but, if you're going to try and do it… Let me help you do it right.
This is usually where most FSBOs miss the mark. Anyone can hop online and see that the house down the street is for sale at $x, but that does not mean that your house is worth the same. You may even know what your neighbors home sold for, but had you even been inside? What conditions were their cabinets in?
You can contact any real estate agent, tell them of your plan, and ask them to prep a CMA for you. If they're any good, they'll jump at the opportunity to be a trusted resource for you in case you decide to hire a professional at some point anyway.
Important to note: I love Zillow, but Zestimates are not appraisals, and are often off as much as 10% in either direction. Tread with caution.
Pro tip: You can actually hire an appraiser for a flat fee to come appraise your house. If your buyer is getting a loan, they'll be getting one anyways. Spend the $350-$500 and find out the real value of your home ahead of time.
Get Professional Photos Taken
This is the NUMBER 1 thing that I can recommend. Unfortunately, this doesn't only apply to homeowners looking to FSBO, it's a message to other real estate professionals as well. It's a $100-$250 investment that will cost you THOUSANDS if you skip.
90% of home searches begin online, and you only get 1 chance a good first impression. You want to make sure that the photographer is using a wide angle lens, and shooting each room from the corners. Unless there is something special about them, you don't HAVE to include the bathrooms in the photos, everyone knows what a toilet looks like.
Pro Tip: The best real estate professionals are including interactive, 3d tours on their listings. These tours allow prospective buyers to actually "tour" the home with 360 degree looks at multiple spaces throughout the house. They range from $200+, but does so much more than photos alone.
At 175mm total monthly visitors, Zillow is the number 1 website in the real estate industry. Create a free account and in ~10 minutes, you can have your FSBO posted online.
You'll want to enter your address and "claim your home." You can start to edit the features and specifications. Upload your new professional photos (see #1), and you're off. Once on Zillow, your home will also syndicate to Trulia and Realestate.com. There are also other sites, like www.forsalebyowner.com,but the traffic is nowhere close to Zillow.
Pro Tip: Many brokerages offer a "flat fee" MLS input. You can pay a one time charge and have your listing added to your area's multiple listing service, where it will be in front of the eyes of all of the areas real estate professionals. This service usually costs $300+.
There are A LOT of additional things that go into a home sale. Usually, it's not one specific activity, its the network and knowledge that the professionals possess that lead to the successful sale. As the saying goes, "you don't pay the plumber to hit the pipe, you pay them to know where to hit."
Get your home's value - our custom reports include accurate and up to date information.